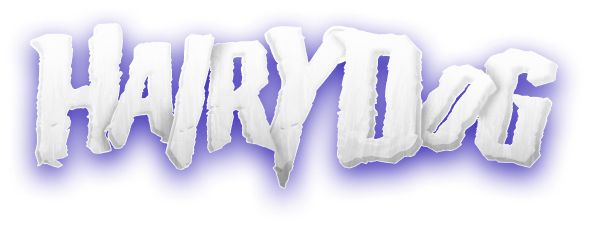 THE HAIRY DOG'S FULL BAND JAM NIGHT
THURSDAY 30TH NOVEMBER 2023
SLACKRR
SATURDAY 2ND DECEMBER 2023

with support from Pinhead Larry, Mistakes Worth Making + Secret City Souls
PANIC AT THE EMO!
SATURDAY 2ND DECEMBER 2023

18+ Emo Clubnight.
EVILE
FRIDAY 1ST DECEMBER 2023

with support from Hellfekted, King Abyss, Blacklist, Thrasherwolf + Elyrean
BANG!
SUNDAY 3RD DECEMBER 2023

Ft. Loatch, Sqaure Wild + Setrakain PLUS Last Generation
TECHABILITATION
FRIDAY 8TH - SUNDAY 10TH DECEMBER 2023

Ft. Red Method, Martyr Defiled + Hacktivist
ANGER FLARES
TUESDAY 12TH DECEMBER 2023

With Kingsway Flyers
WILL BARKER'S ROCK KARAOKE : 90'S EDITION
THURSDAY 14TH DECEMBER 2023
THE UNEARTHED MUSIC AWARDS 2023
FRIDAY 15TH DECEMBER 2023
THESE WICKED RIVERS
SATURDAY 16TH DECEMBER 2023

The annual home town Christmas show
LAST RESORT : NU-METAL TRIBUTE + CLUBNIGHT
FRIDAY 22ND DECEMBER 2023
WILL BARKER'S ROCK KARAOKE : COMPETITION
SATURDAY 23RD DECEMBER 2023
ADAM SLACK AND THE BANGERS
FRIDAY 29TH DECEMBER 2023 WITH SPECIAL GUESTS KELSY KARTER AND THE HEROINES
THE JAM'D
SATURDAY 30TH DECEMBER 2023

featuring The Paul Weller Movement
THE HAIRY DOG'S SILENT DISCO
SUNDAY 31ST DECEMBER 2023

New Years Eve Special
THE UKRAINIANS
SATURDAY 13TH JANUARY 2024

with support to be announced
AN EVENING WITH TOM CLARKE OF THE ENEMY
FRIDAY 2ND FEBRUARY 2024


FOREVER YOUNG FESTIVAL
FRIDAY 9TH - 10TH FEBRUARY 2024


KCW KUMITE COMBAT WRESTLING
SUNDAY 25TH FEBRUARY 2024

Live profrssional wrestling (Strictly 18+)
THE INDIE DIVISION
SATURDAY 2ND MARCH 2024

With support from CAPES
BLACK ORCHID EMPIRE
FRIDAY 8TH MARCH 2024

With support from Follower, Our City Fires + Thunderous Jones
THE LANCASHIRE HOTPOTS
SATURDAY 9TH MARCH 2024

With support from Follower, Our City Fires + Thunderous Jones
THE BEGINNING
THE INDIE NIGHT
FRIDAY 22ND MARCH 2024

Featuring : Girls Drink Pints, Harri Larkin, Cruz, Idle Noise + The Pretty Ugly,
SWIFTOGEDDON
FRIDAY 22ND MARCH 2024

Taylor Swift Clubnight
SANCTUM SANCTORIUM: The Darkside of the 80's
SATURDAY 6TH APRIL 2024
MTROFEST
SATURDAY 13TH APRIL 2024
THE TOTAL STONE ROSES
FRIDAY 9TH APRIL 2024
PULP'D & BLUR2
FRIDAY 9TH APRIL 2024

30 years of His n Hers and Parklife celebrated in one epic night in Derby!
LIMEHOUSE LIZZY
FRIDAY 3RD MAY 2024
LANDSLIDE
SATURDAY 4TH MAY 2024 A tribute to the music of Fleetwood Mac
JAYA THE CAT
THURSDAY 9TH MAY 2024
SEX PISTOLS EXPOSE & BLONDIE UK
SATURDAY 11TH MAY 2024


LUKE COMBS UK
FRIDAY 17TH MAY 2024

The ultimate Luke Combs tribute
SISTERS OF MURPHY + LIZZIE AND THE BANSHEES
SATURDAY 25TH MAY 2024
SPECIAL KINDA MADNESS
SATURDAY 1ST JUNE 2024
ANT TROUBLE
SATURDAY 31ST AUGUST 2024

Performing the music of Adam Ant + Adam and the Ants.
TYBER & PETE OF THE DUALERS
FRIDAY 27TH SEPTEMBER 2024