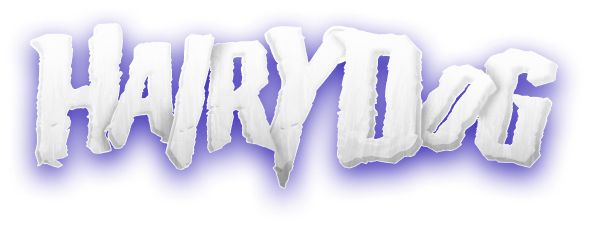 Welcome to The Hairy Dog, Derby's premier music venue and the beating heart of the local music scene! Situated in the heart of Derby, our venue has been serving up the finest live music and unforgettable experiences for music enthusiasts since 2012.
About Us: At The Hairy Dog, we believe in the power of music to connect people, create memories, and inspire the soul. Our mission is to provide a platform for emerging and established artists from various genres, making us a diverse hub for music lovers of all tastes. We take pride in curating an eclectic mix of live performances, ranging from rock, punk, metal, indie, alternative, electronic, and more, ensuring there's something for every music aficionado.
Our Venue: Step into The Hairy Dog, and you'll be greeted by an electric atmosphere charged with the anticipation of an incredible live show. Our state-of-the-art sound system and impressive lighting setup guarantee a top-notch audiovisual experience, bringing the performances to life and immersing you in the magic of live music.
Beyond the main stage, our venue boasts a spacious dance floor and comfortable seating areas, ensuring that everyone can find their perfect spot to enjoy the show. Our friendly and attentive staff are always on hand to serve you and create a welcoming environment for all guests.
Supporting Local Talent: We have a strong commitment to supporting local musicians and bands. The Hairy Dog has been a launchpad for many artists, providing them with a platform to showcase their talents and gain exposure to a wider audience. We take pride in nurturing the local music community and promoting the vibrant arts scene in Derby.
Events and Special Nights: In addition to our regular live music nights, we host a range of special events and themed nights that cater to various musical tastes. From tribute acts, themed parties, and DJ sets, to open mic nights and charity fundraisers, there's always something exciting happening at The Hairy Dog.
Connect with Us: Stay connected with us on social media and our website to stay updated on upcoming events, ticket sales, and artist announcements. We encourage you to join our vibrant community and be a part of the music-loving family that calls The Hairy Dog home.
Whether you're a seasoned gig-goer or a newcomer to live music, The Hairy Dog promises an unforgettable experience filled with great music, fantastic company, and an atmosphere that will keep you coming back for more. Come and be a part of the rhythm, energy, and passion that define The Hairy Dog in Derby. We can't wait to see you at our next show!
© 2023 Copyright. The Hairy Dog | Powered By App4